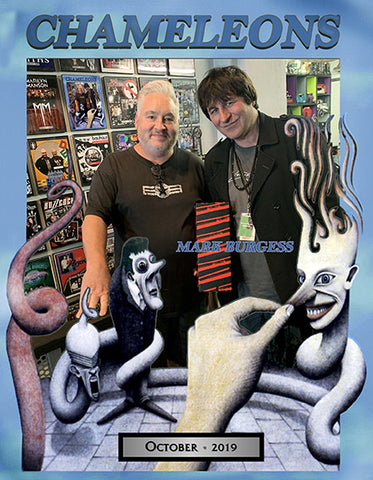 The Chameleons - October 2019
.. all time favorite..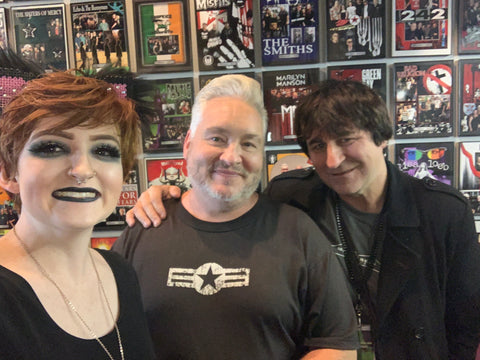 is the stuff dreams are made of?
To have Mark in the shop for a second time... dreams come true, and.. to have my daughter with us was so special (she know the bands music)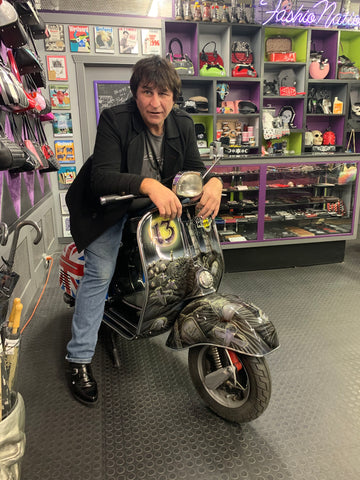 Men of Steel
Mark hopped on our 65 Vespa in the shop, i think he would have take it out if we had gas!!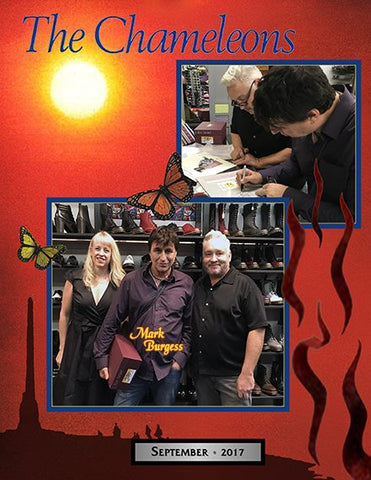 The Chameleons - September 2017
coolest day at the shop... ever... i've been following The Chameleons since 83 when my brother Richie sent me a letter while he was living in NYC telling me i needed to find this band. The game changed that day when i went to Wax Trax Records and bought the record Script of the Bridge.  Now, all these years later To have Mark Burgess now touring under Chameleons Vox come to Denver to play and actually come to our store!! This was a Dream come true and to share this day with Pam, Rich, Mark and all my best friends.. - the day could not have been more special (missed you tim)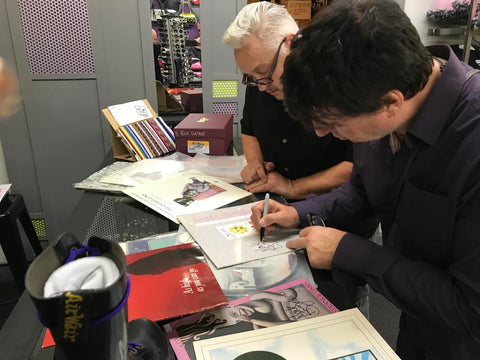 Nostalgia
This record collection we have from the Chameleons is full of rarities.  We photographed it and posted on MySpace back in the day.  The Chameleons MySpace admin copied our collection and posted it on their page giving us a shout out!  Now to have Mark come sign it all was a dream come true!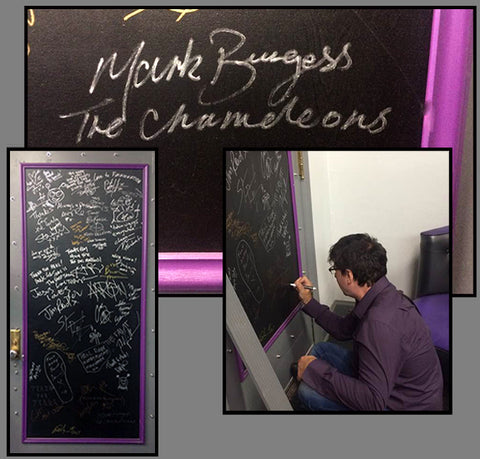 Someone's Banging At My Door, The Chameleons - Signature Wall
After three years of having Rock Stars at the new shop,  Mark's 'Chameleons' autograph will be the last on this door!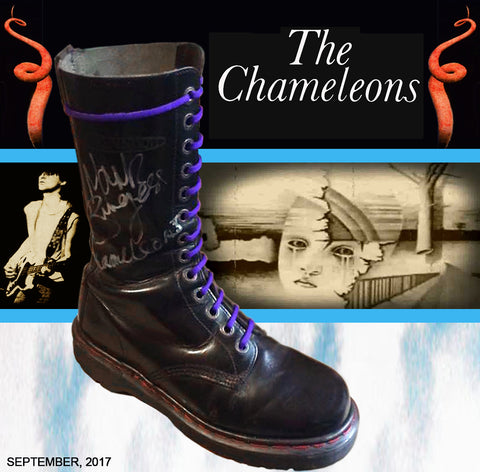 The Chameleons - Rock Star Boot
Mark from the Chameleons signed up this Dr. Marten boot for the collection. WE designed this for our 13th anniversary -  Dr. Martens allowed us to special order our design, we chose 13 large eyelets purple laces with red stitching on a black BEX sole,  you can't see it, but the side of the boot is embossed with our logo.  FashioNation had 144 pair made, this particular boot was purchased by a customer back in 2000 and just recently brought back to the shop to get added into our Rock Star Boot collection